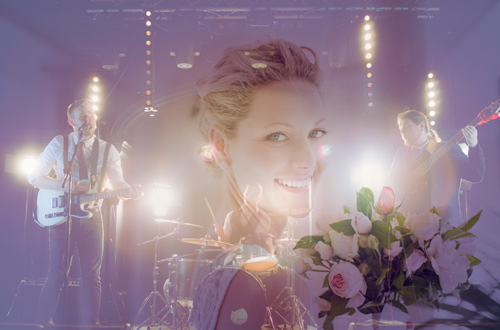 So what we're really about is Weddings! We play 100+ each and every year and it's our sole aim to make sure that you and your guests have the best night of your lives!!!
One of the biggest mistakes people make when booking a band for the wedding is that they choose a band that plays all the songs that they like listening too! That's fine in theory but the problem is, the music you like listening to isn't necessarily the music that will get your guests out of their chairs and hitting the dance floor! That's why our set list is packed with floor filling hits from the likes of Olly Murs, Bruno Mars, Justin Timberlake, Justin Bieber, Oasis, Queen, Bon Jovi, Bryan Adams, Michael Jackson and more, in order to fill your dance floor.
Here's what you can expect when you book us for your big day!
>> FREE Disco (Before, Between & After Live Sets)
>> FREE GuestRequest.co.uk Account
>> PA system Included
>> Stage Lighting Included
>> Hard Copy Contract
>> Professional Management
>> Fully Insured (£10,000,000)
>> Backup Members (In Rare Case of Illness)
>> Afternoon Acoustic Option
Above all, you can expect a hassle free, professional and fun band to give you the night of your dreams on your special day